Description
As the portmanteau word in the title suggests, ABCEUM brings together the Artists' Books Cooperative (ABC), which specializes in the (print-on-demand) artist's or photobook, and the institution of the museum: "ABCEUM re-imagines the museum as a book installation," says the accompanying text on the project website. It is composed of twenty-two self-published publications in the first edition of 2014 and twenty-seven in the second edition of 2022. They vary greatly in size, content, and style, but are given a common "corporate identity" by Paul Soulellis's uniform cover design.
They each represent different spaces and functions of a museum—from finance, human resources and public relations; to archive, mail, and storeroom; to sculpture garden, visitor services, café, and shop—and are presented in a custom-made display system that changed depending on the exhibition location: In 2014 at Offprint Paris, two vitrines designed by Louis Porter were used that "were intended to resemble museum floor plans and in their material echo the museological, through the use of Evazote, a dense museum grade polyethelene foam. The 'floor plan' [which visitors can 'wander through'] was laser cut into the foam to connect it with the principle of Print on Demand that runs through the Artists' Books Cooperative" (Louis Porter, website). In 2015 at Offprint at Tate Modern London, the work was shown on magazine stands in reference to John Carpenter's science-fiction cult film They Live. And for the 2022 edition, a simple museum crate was made to fit the work (and the size of the shelf in the Bavarian State Library) so that the display system also serves as packaging.
It is not only the type of installation and presentation that changed over time. Like a "real" museum, ABCEUM was designed from the beginning with the possibility of a changing "exhibition program" and expansion. Our request to purchase a set for the Library of Artistic Print on Demand was taken as an opportunity by the collective to ask the artists who have joined ABC since the first edition in 2014 to contribute, so that a "new wing" of four new publications has now been added to the museum, with the indispensable departments of janitor's closet, souvenirs, preservation, archival provenance authentication section, and bookkeeping.
In his essay on the project, ABC member Duncan Wooldridge calls the result of this collective production a "Museum on Demand" that reflects the changes that the museum institution has undergone: "Today, the museum is made from what was once its marginalia. Comprised mainly of spaces that are not the galleries themselves, it has inflated its operations and stretched its parameters, respondent to social and economic pressures alike. In the 24/7 culture of presentness, it has become a museum on demand—a non-stop institution, with culture on tap." With the ABCEUM, an "alternative and collective model of the museum" is simultaneously set against it, where—as in the entire practice of ABC—"[c]ooperation is no longer geographically determined: it may function remotely, and use its span as a strength. […] It is dispersed but communicative, it exists in multiple formats" (Duncan Wooldridge, "Essay").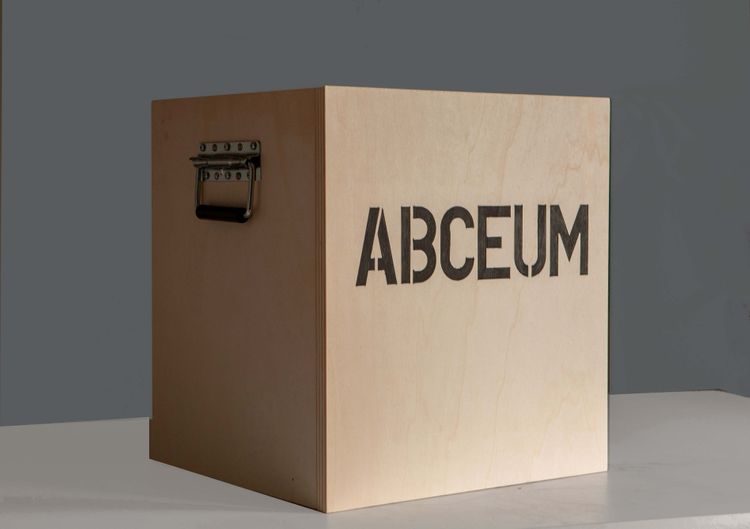 Second edition. Photo Wil van Iersel.
FINANCE
Description
Tax Return forms sent to the Department of the Treasury Internal Revenue Service by MoMA between 2009–2011.
Accession Number: 2014.001.001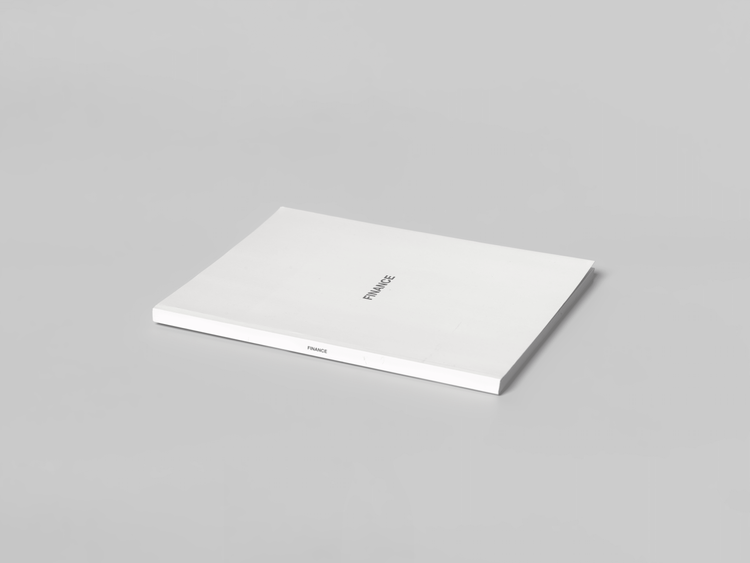 MARKETING
Description
Design guidelines for all ABCEUM marketing and promotional materials, including information on logo use, fonts, poster, signage, leaflets, and stationary layouts.
Accession Number: 2014.001.002
PAINT
Description
Sample kit and necessary instructions for the production and use of Blanc de Chaux.
Accession Number: 2014.001.003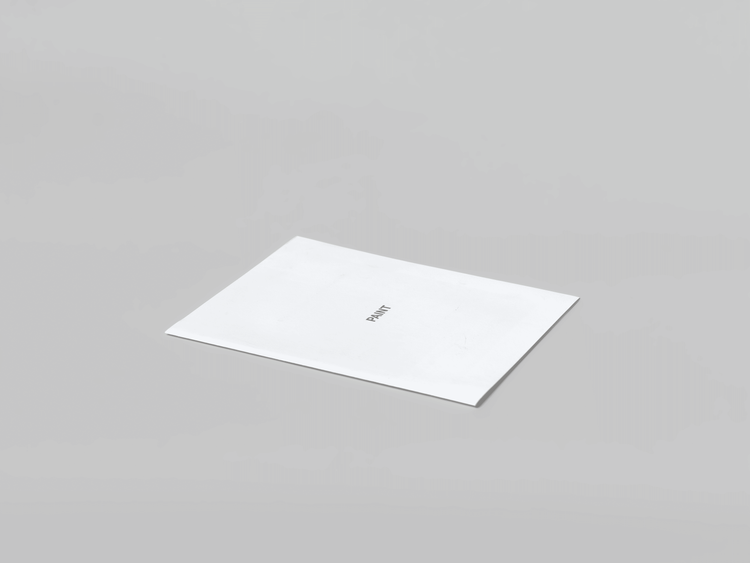 MEZZANINE
Description
Exhibition catalog for Andreas Schmidt's Unique Artist's Books series MMXIV, first shown on the Mezzanine level of the ABCEUM in 2014.
Accession Number: 2014.001.004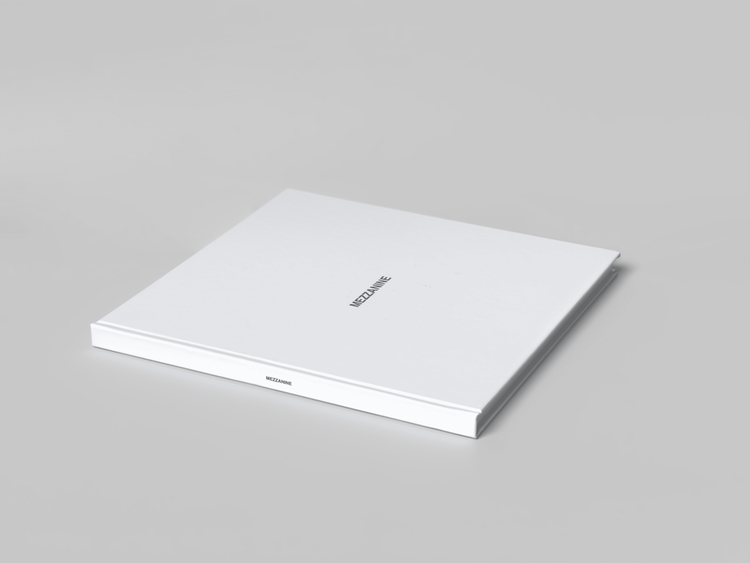 HUMAN RESOURCES I & II
Description
Featuring IPad Mini screenshots of the Facebook profile pages of all of Andreas Schmidt's Facebook friends who represented themselves with a camera on Facebook, June 13, 2014.
Accession Numbers: 2014.001.005 and 2014.001.006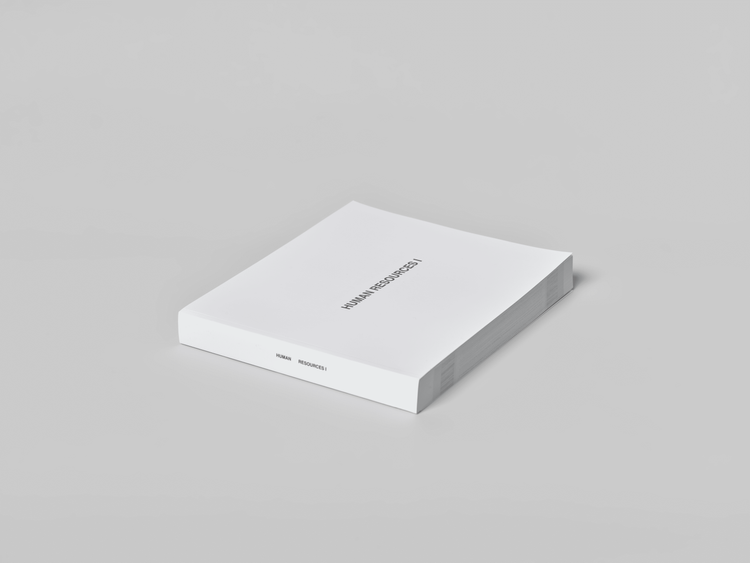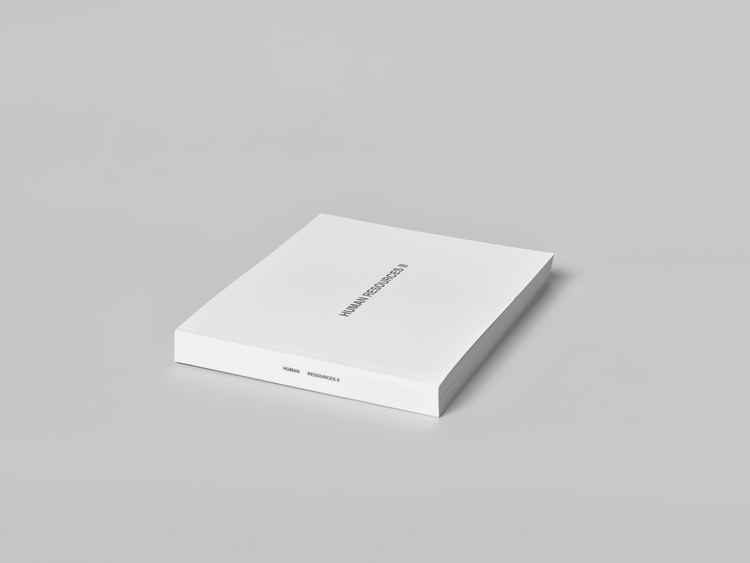 NEW MEDIA
Description
The first 420 videos posted to YouTube by Webdriver Torso.
Accession Number: 2014.001.007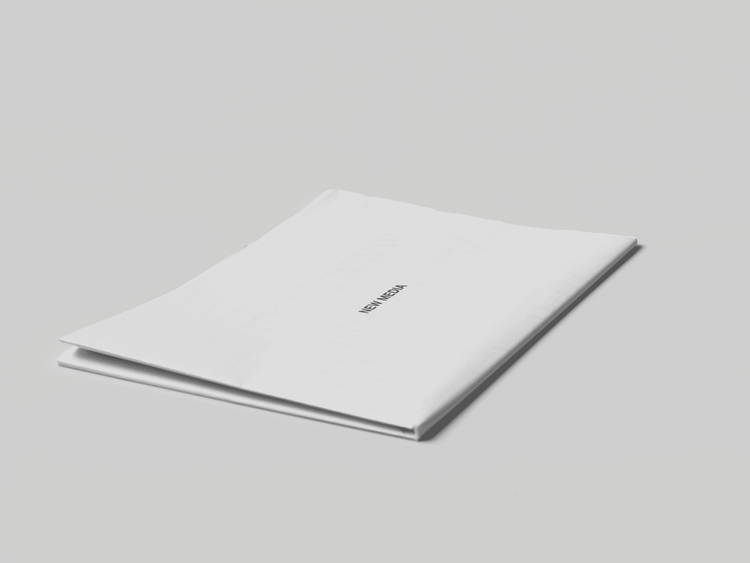 CORPORATE PARTNERS PROGRAM
Description
Documents the first 126 businesses targeted as potential financial, material and/or spiritual supporters of the ABCEUM.
Accession Number: 2014.001.008
PUBLIC RELATIONS
Description
Documents every comment left by the viewing public regarding an artist's book on display at an online gallery since 2006.
Accession Number: 2014.001.009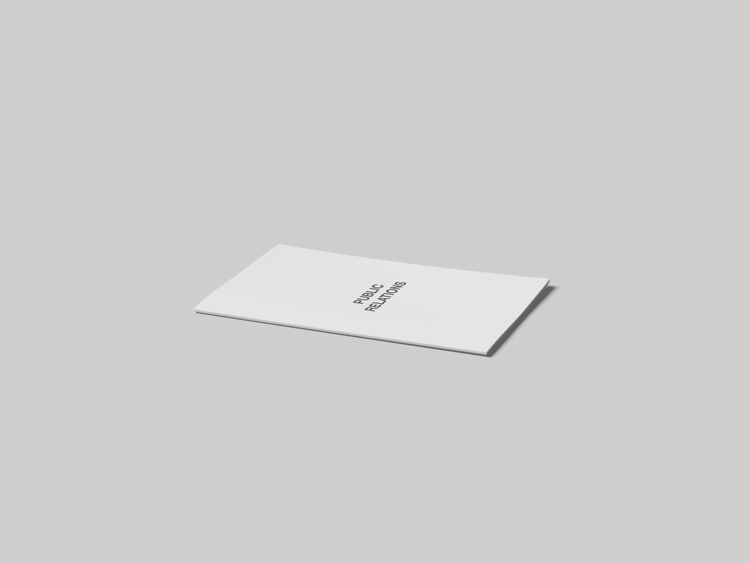 MAILROOM
Description
One-hundred Point of Delivery Signature images collected from courier company parcel tracking systems during 2012 and 2013.
Accession Number: 2014.001.010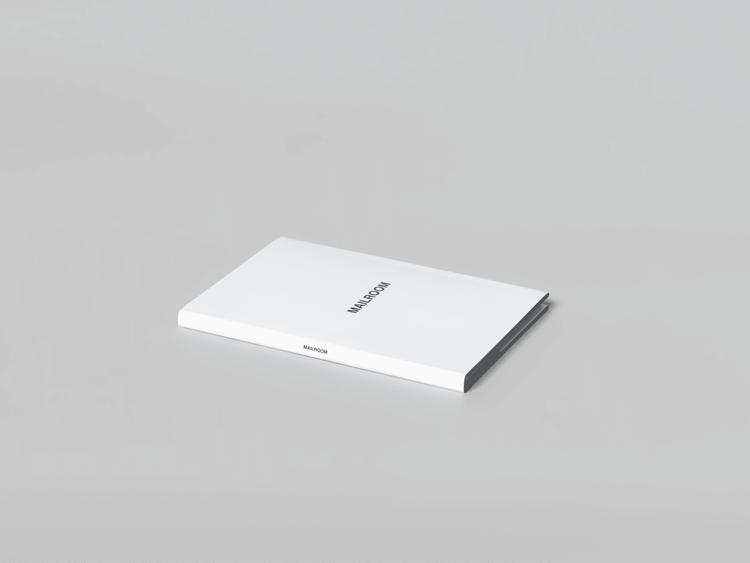 STOREROOM
Description
A readymade: one book of eight volumes of the 1955 to 1971 Encyclopedia of Yugoslavia, wrapped in a white cover.
Accession Number: 2014.001.011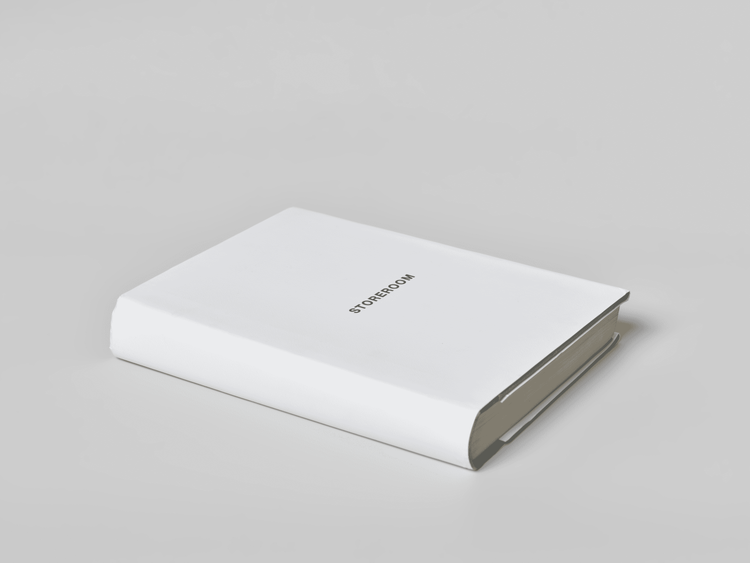 CAFE (I Dolci di Amici delgi Uffizi)
Description
A fold-out poster in Italian of eight drawings of pastries from various Florentine museum cafes.
Accession Number: 2014.001.012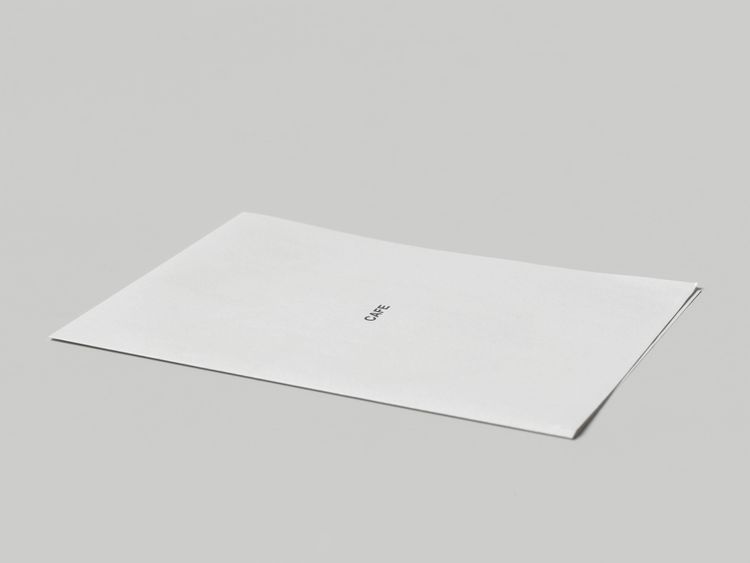 SHOP
Description
Illustrating the pop song, The Model, by the German electronic music band Kraftwerk with photographs of various incarnations of the Mona Lisa.
Accession Number: 2014.001.013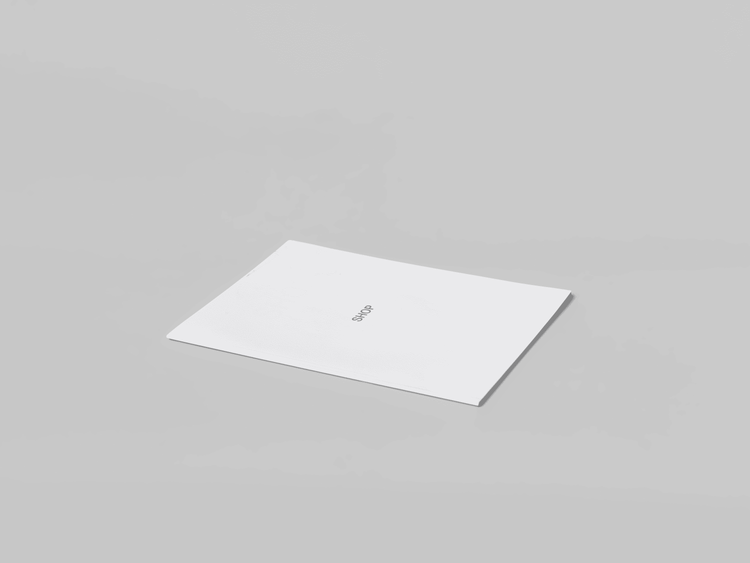 LOST AND FOUND
Description
A collection of posters generated by a website allowing individuals to upload images and a short text describing last known whereabouts of missing pets and belongings.
Accession Number: 2014.001.014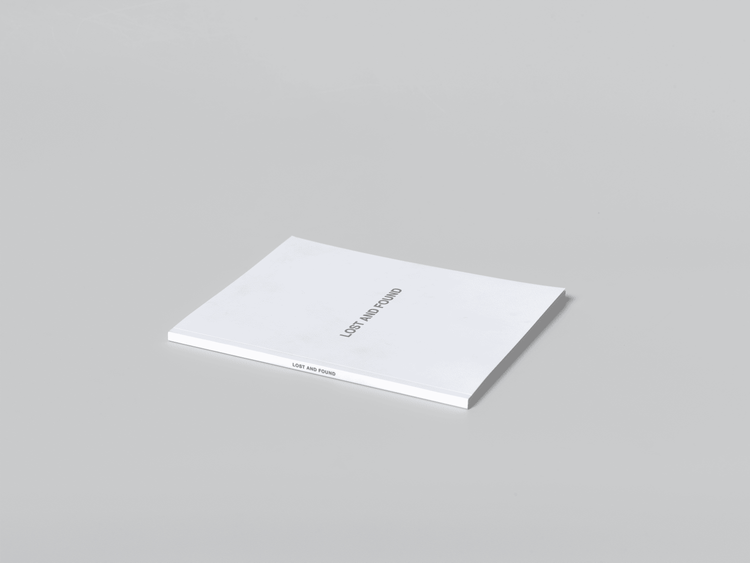 PHOTOGRAPHICS
Description
Illustrations taken from early photographic manuals.
Accession Number: 2014.001.015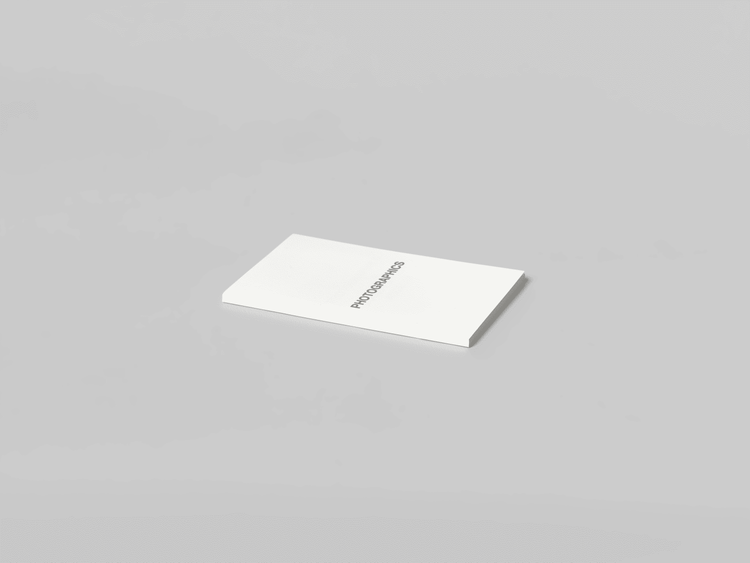 ARCHIVE
Description
Pictures and newspaper cuttings from the early 1900s relating to the struggle for women's Suffrage.
Accession Number: 2014.001.016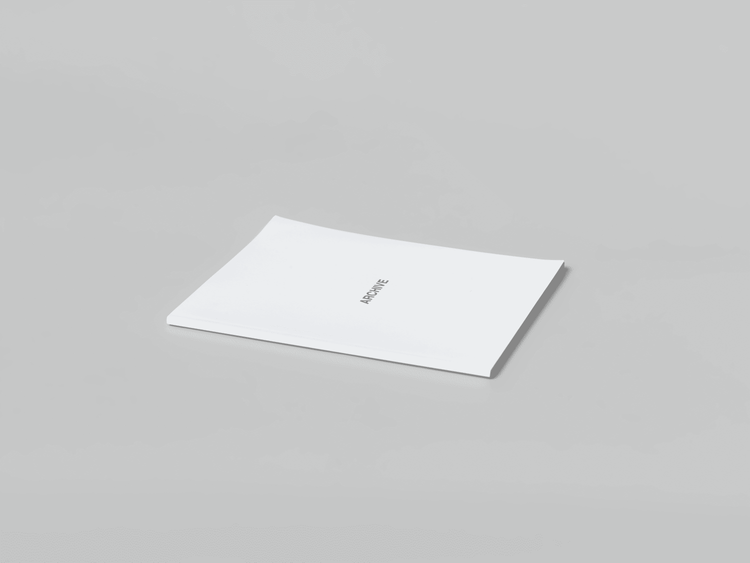 COMMUNICATIONS
Description
Over 600 variations of the phrase "i am not still alive, on kawara," inspired by the works of On Kawara, Sol LeWitt, and by Kawara's death earlier this year.
Accession Number: 2014.001.017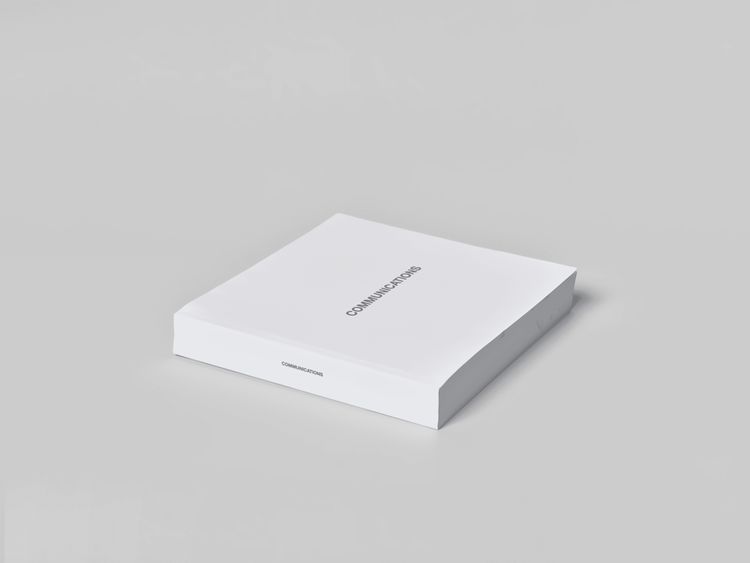 BOARDROOM
Description
Presenting thirty-nine color pictures found on the internet. Imagining the global discussion about the place of culture in today's society.
Accession Number: 2014.001.018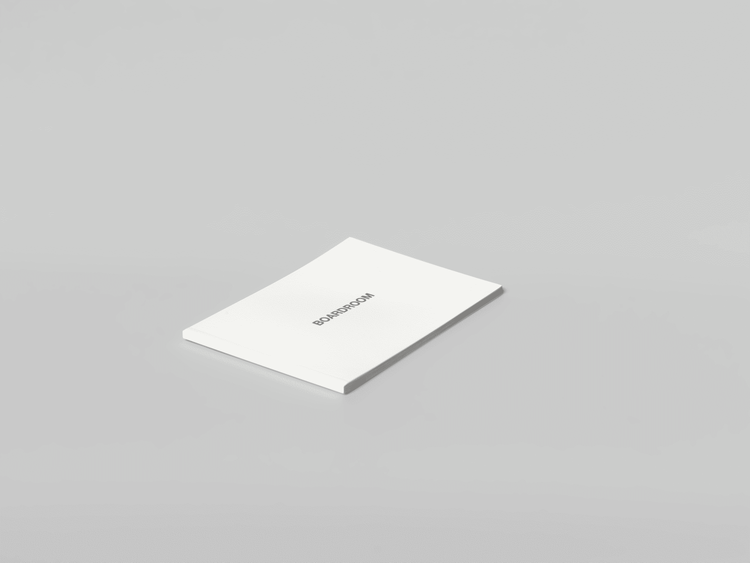 SCULPTURE GARDEN
Description
Public works of art as reproduced and rendered into three dimensions by Apple's mapping software.
Accession Number: 2014.001.019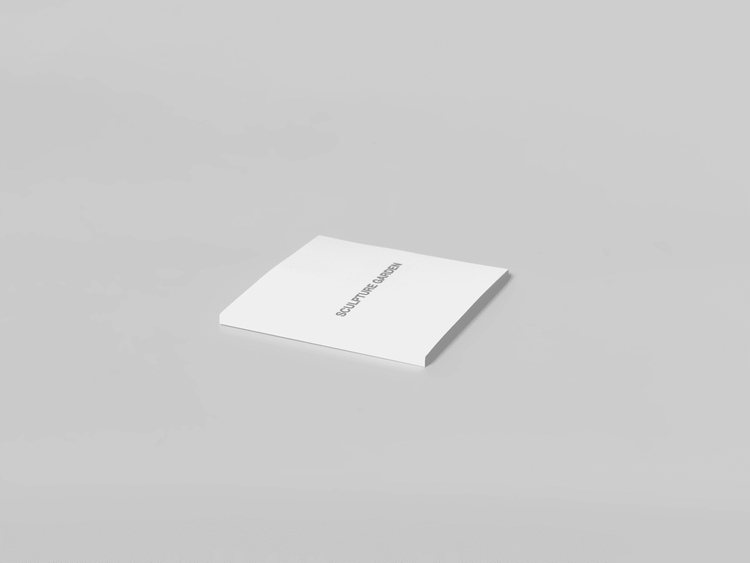 VISITOR SERVICES
Description
From the social media pages of Los Angeles County Museum of Art, entitled "LACMA + You," showing visitors imitating the poses of works and objects in and around the museum.
Accession Number: 2014.001.020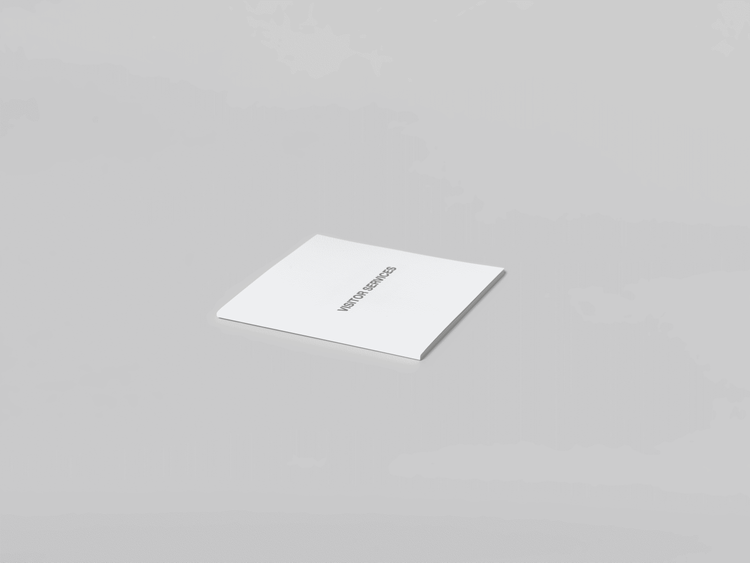 WALLS
Description
A participatory project bringing together fifty artists that took photos of an empty wall in close proximity to a work of art they feel connected to.
Accession Number: 2014.001.021 (not included in the 2022 ABCEUM box).
GRASS, GRAVEL AND PAVING
Description
Presents a guide to the exterior flooring materials of several well known museums.
Accession Number: 2014.001.022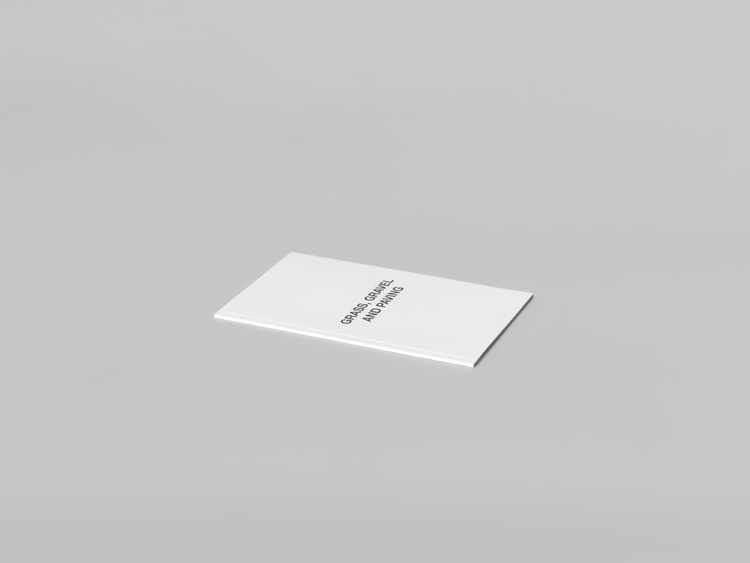 PRESERVATION
Description
"Pages displayed in open volumes may be overlaid with facsimiles to protect the opening from light exposure. When facsimiles cannot be used, consider rotating items on exhibit or turning the pages on a regular schedule. Although exhibiting a volume closed instead of open is less stressful to the book, remember that most book cover materials will be damaged by long-term light exposure. Therefore, even closed volumes should be shown for limited periods of time with low light levels." Extract from Guidelines on exhibiting Archival Materials, published by the International Council on Archives.
Accession Number: 2022.002.023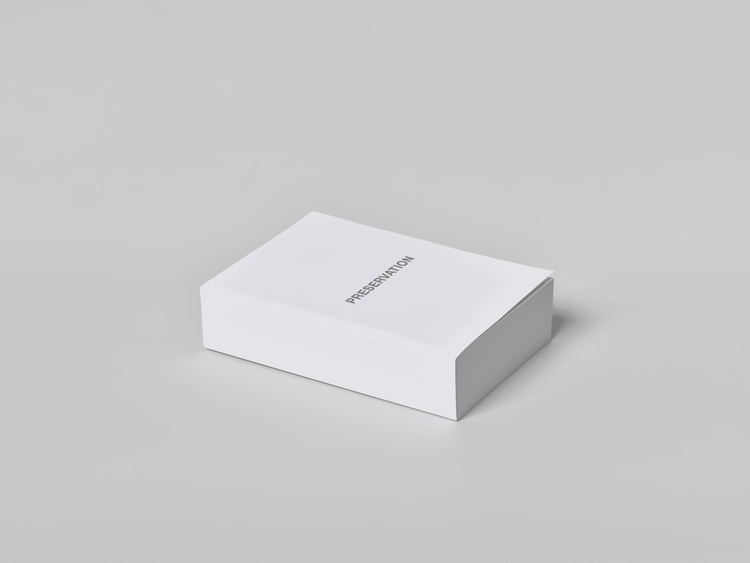 JANITOR'S CLOSET
Description
The performative, pictorial, and plastic experiences of a janitor in the context of a contemporary art historical timeline.
Accession Number: 2022.002.024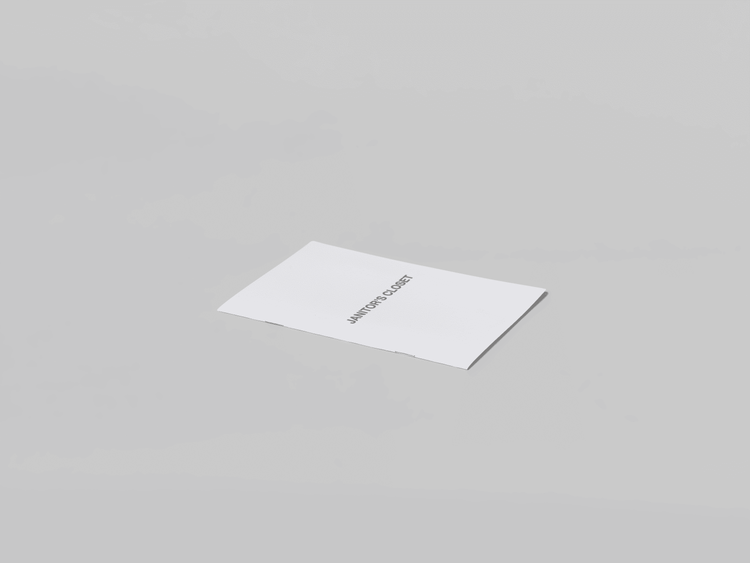 SOUVENIR
Description
George Gibson joined our project and all we got was this lousy penny!
Accession Number: 2022.002.025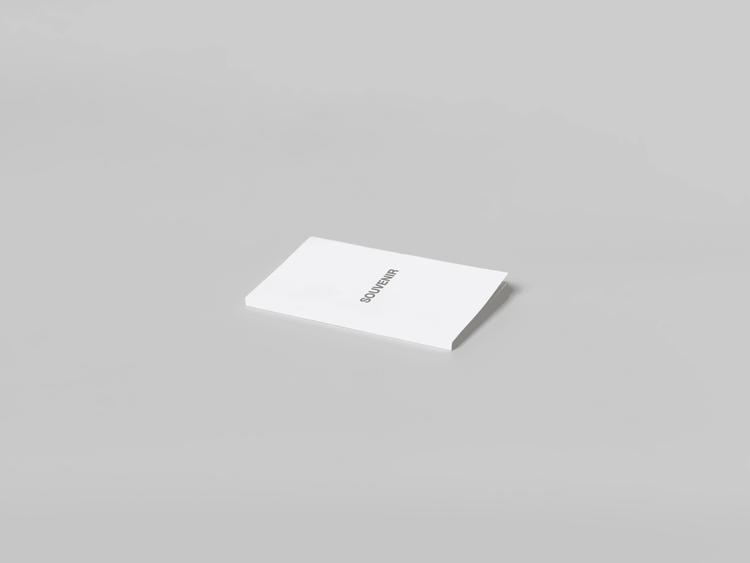 ARCHIVAL PROVENANCE AUTHENTICATION SECTION
Description
Facsimile of a bootleg edition of the press material from the Section des Figures (Figure Section) iteration of Marcel Broodthaers' Musée D'Art Moderne, Departement des Aigles.
Accession Number: 2022.002.026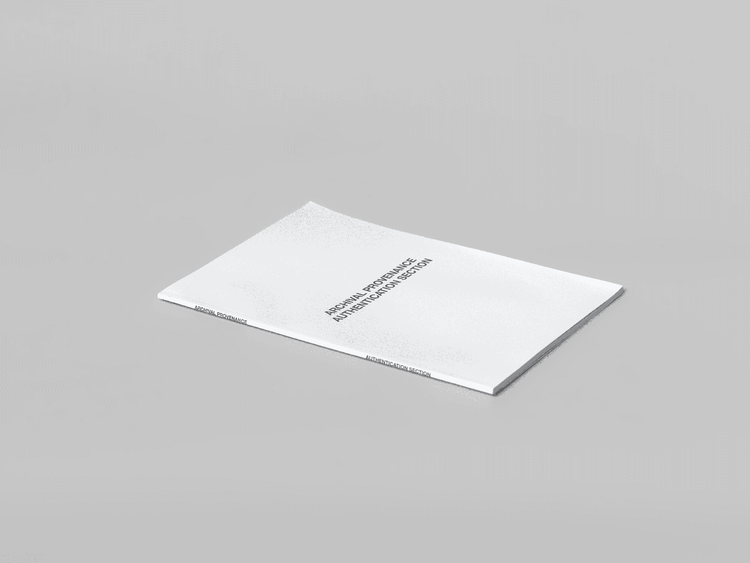 BOOKKEEPING
Description
llustrations taken from the Catalogue of the Library Bureau, Boston 1891.
Accession Number: 2022.002.027